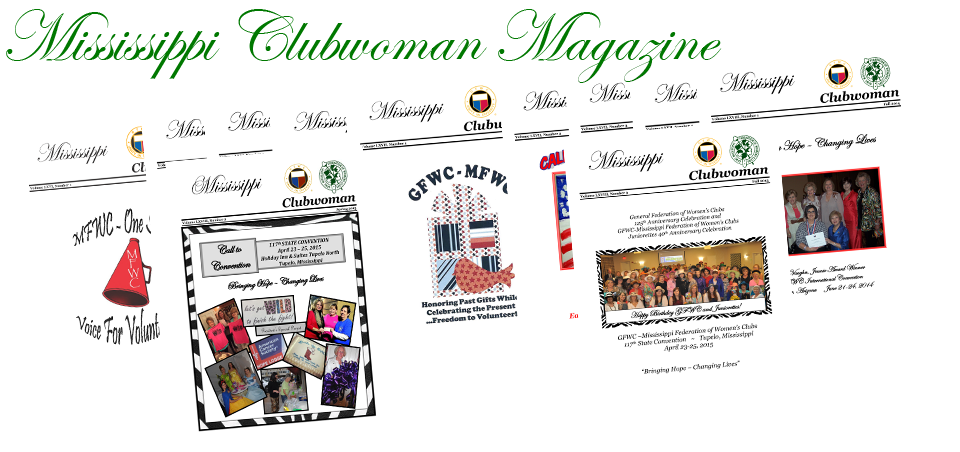 Mississippi Clubwoman is published by the GFWC-Mississippi Federation of Women's Clubs, Inc.
The GFWC-MFWC utilizes the Adobe Acrobat Reader software technology. Acrobat Reader can be freely downloaded from the official Adobe website. It is not required that you download the Optional Offers for Adobe Reader to work on your computer. If you prefer not to download the Optional offers, uncheck each box before you press the Download Acrobat Reader button.
Mississippi Clubwoman Deadlines
All submissions are welcome. Photographs are encouraged (although space limitations may curtail inclusion). Items must be received by the article deadline to be included in the next issue. E-mail submissions and photos to Sharon Hudson.
Available Issues

2023

2022

2021

2020

2019

2018

2017

2016

2015

2014

2013

2012

2011

2010